Christopher Rutgers began Outdoor Outreach with the goal of helping at-risk teens in San Diego experience the incredible transformative power of the outdoors. Fifteen years later, it's one of the most successful regional outdoor programs in the U.S. But Chris realized there was still a huge gap to fill and an entire generation of youth desperately in need of the types of transformation he was able to achieve regionally. That's why he started Transforming Youth Outdoors—an online community that exists to equip passionate outdoor enthusiasts around the country to better serve the teens in their local communities. By curating and maintaining a collection of resources from industry experts and leading not-for-profits, TYO is able to deliver best-in-class programming to individuals and organizations who want to help youth experience the transformative power of the outdoors.
Having partnered in the past, and sharing a mutual love for the outdoors, Chris came to Bulldog to help bring his vision to life. We helped craft the TYO story—framing the problem, capturing the passion, and telling the narrative. Once we developed a solid brand foundation, we set out to design the overall look and feel of the brand, beginning with the modern, sans serif logotype. By using a topographical map as a textural element and pairing it with earthy green tones, we were able to create a sophisticated, natural and timeless look for the brand.
With the brand framework and design elements in place, we used the established style to inform the website and clearly articulate the TYO story and its offerings. The website is currently in beta testing and will officially launch early next year.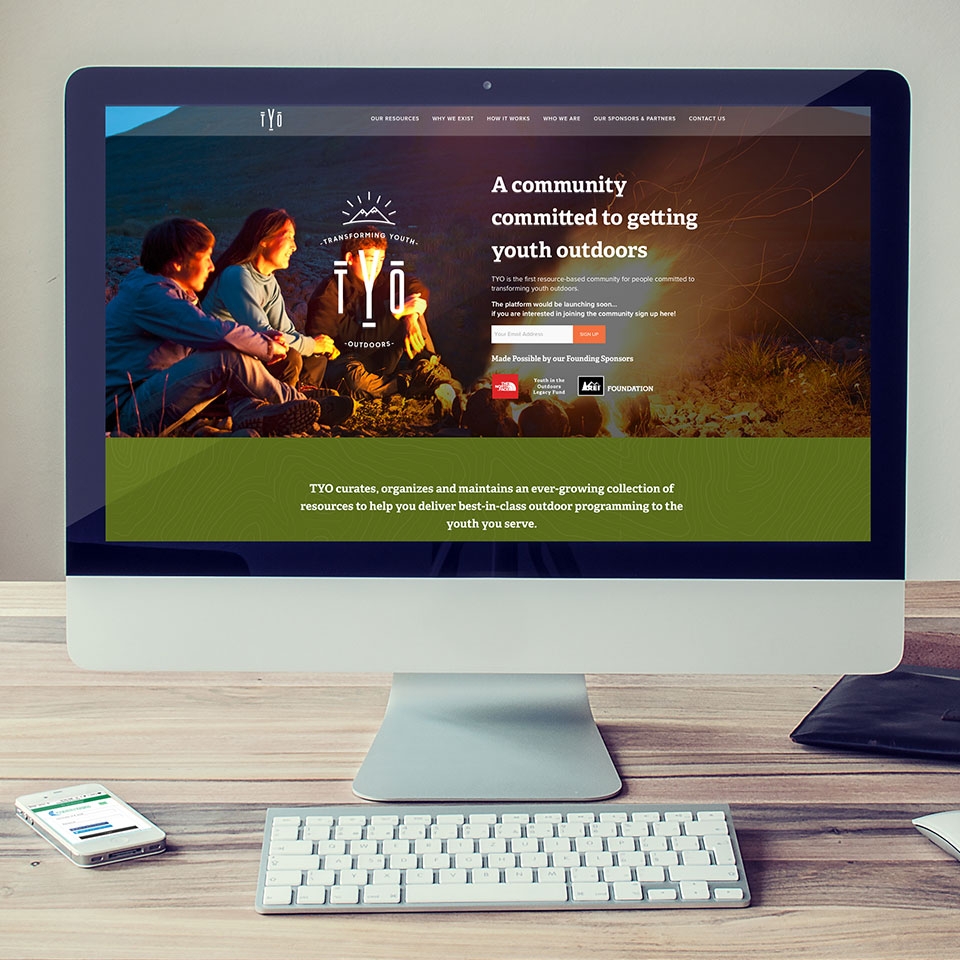 We have no doubt TYO will inspire and transform thousands of young lives by equipping passionate individuals with the tools to deliver impactful and life-changing programming.